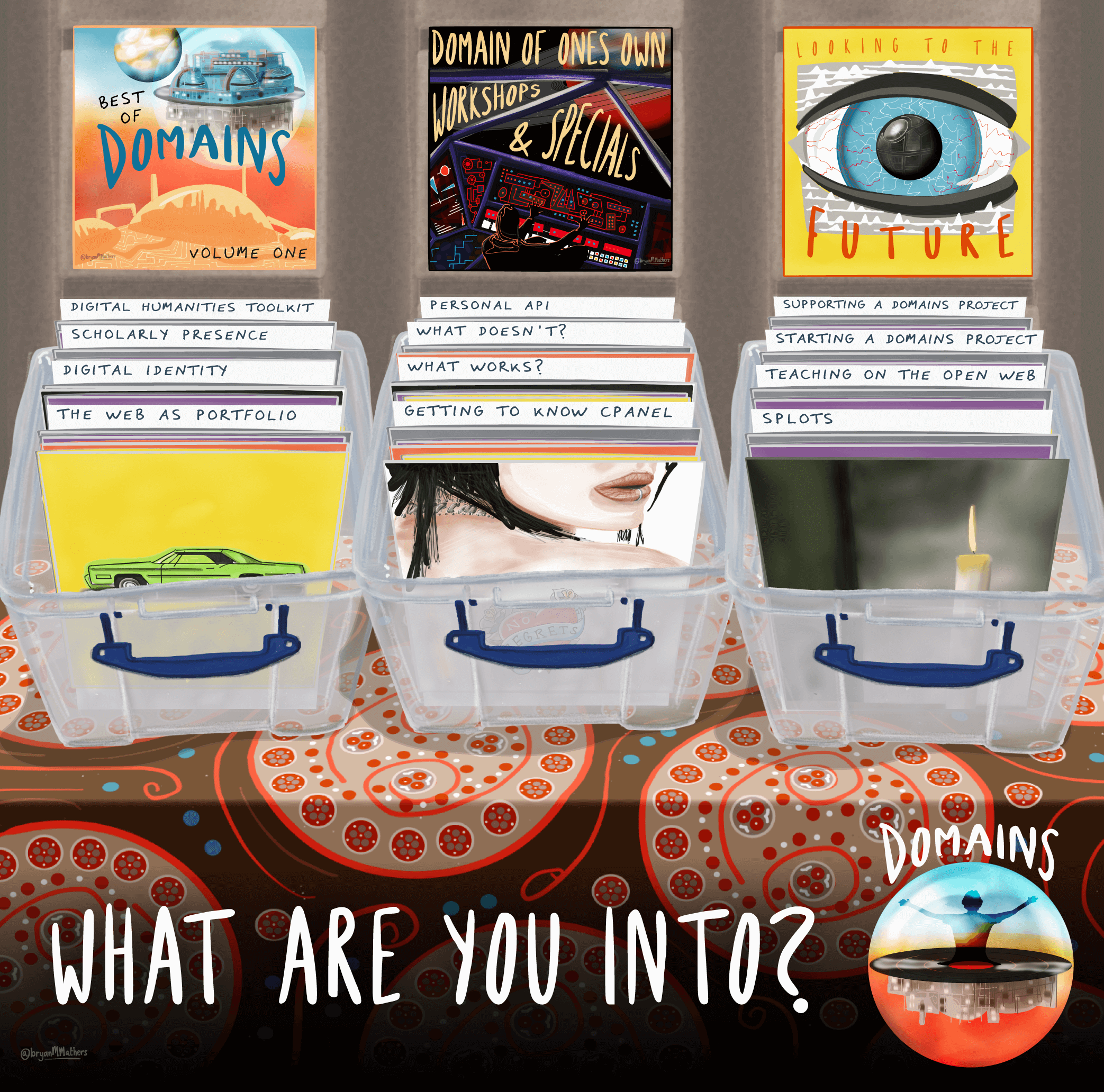 Domains '17
Domains '17 is a conference focused on exploring edtech and other curiosities. It's also a collaborative partnership between Reclaim Hosting and the University of Oklahoma.
As always, any thinkery work starts with a conversation. During that conversation with Jim Groom, we explored the metaphor of the Record Fair. You never know what you might find there, what gems you might pick up. And who you might meet, some like-minded enthusiasts?
Here are the sketches that emerged from our conversation (mouse over to scroll through):
As with all projects where Jim is involved, I'm always keen to explore new territory. In this case that meant created thinkery with the purpose of animating it. Just one question bounced around my brain: how can I make it come alive? I started thinking about what would be involved in creating a poster that could be animated. Or even just wiggled a bit – to give it a bit of depth…
I was also keen to experiment with mashing up some video footage (taken with my phone) with some hand drawn artwork, to see what effect that would create.
I find it interesting how metaphor-heavy visuals could give you a feel for a conference track, as opposed to just seeing the words in print.
Here's some more of the final artwork created to bring to life the various tracks of the conference (mouse over to scroll through):
I'm looking forward to see the conversations as they emerge from this conference…
Here are some other projects you might be interested in.