Cover Art
The best cover art is recognisable and memorable long after the publication has been released. Here are a few examples (some are even remixable!).
Most artwork that we've created has followed Visual Thinkery's 10 ideas process, which means that we explore multiple directions collaboratively using conversation.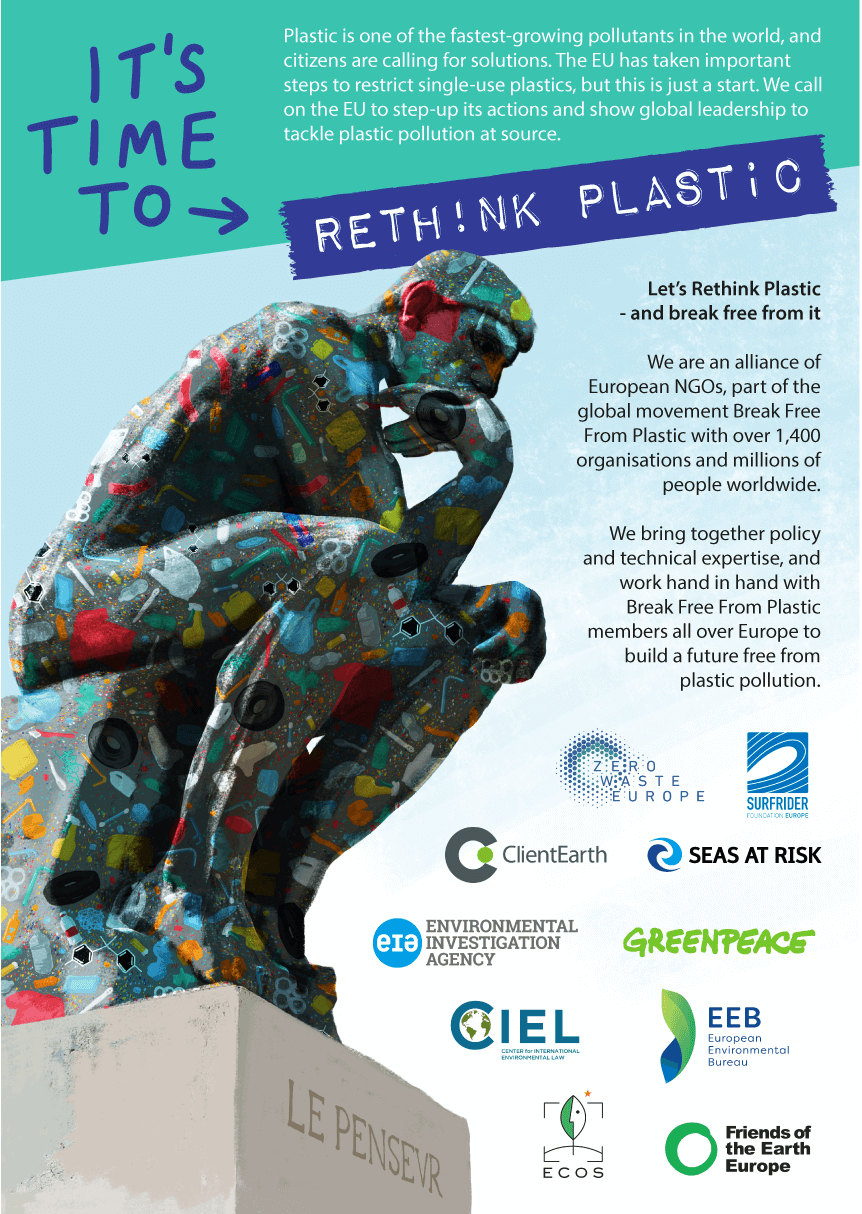 Rethink Plastic Flyer
Featuring a plastic remix of Le Penseur.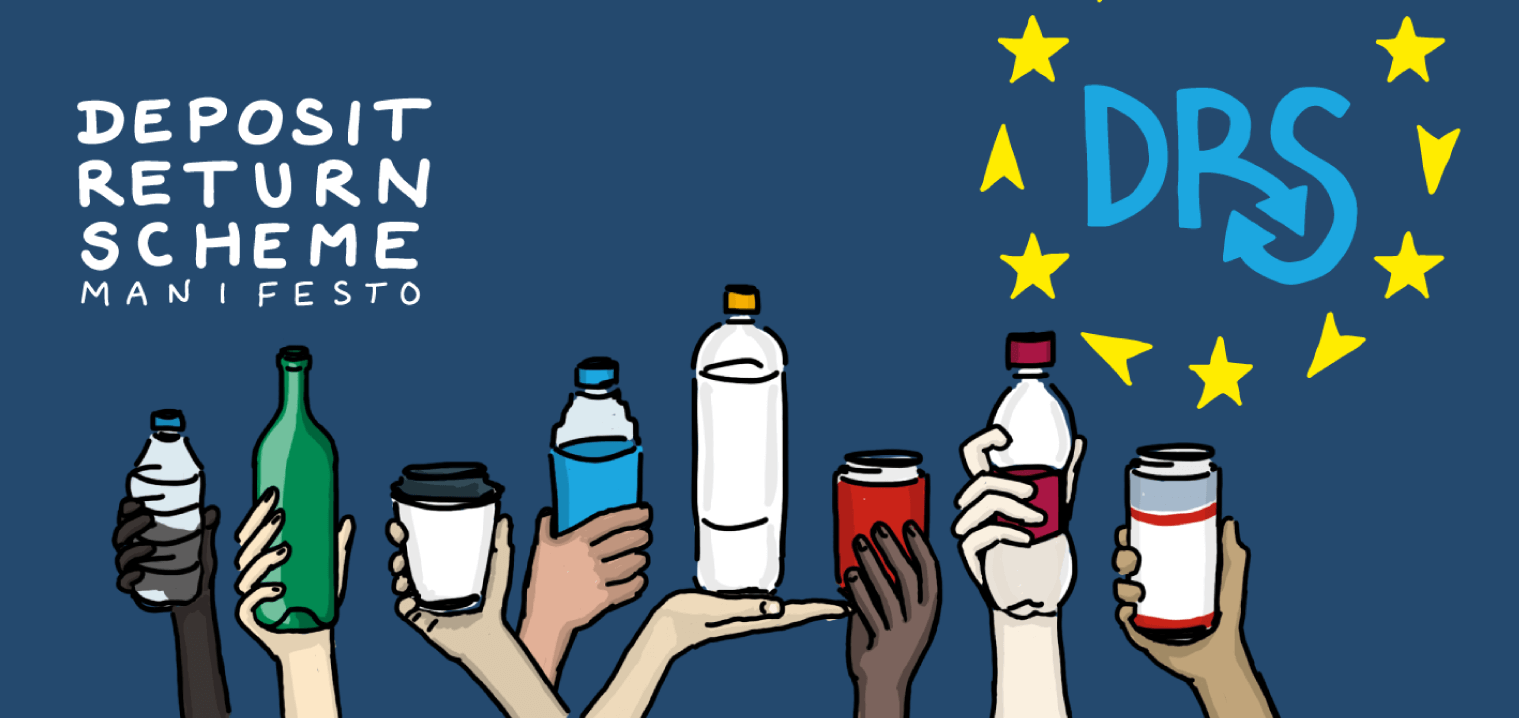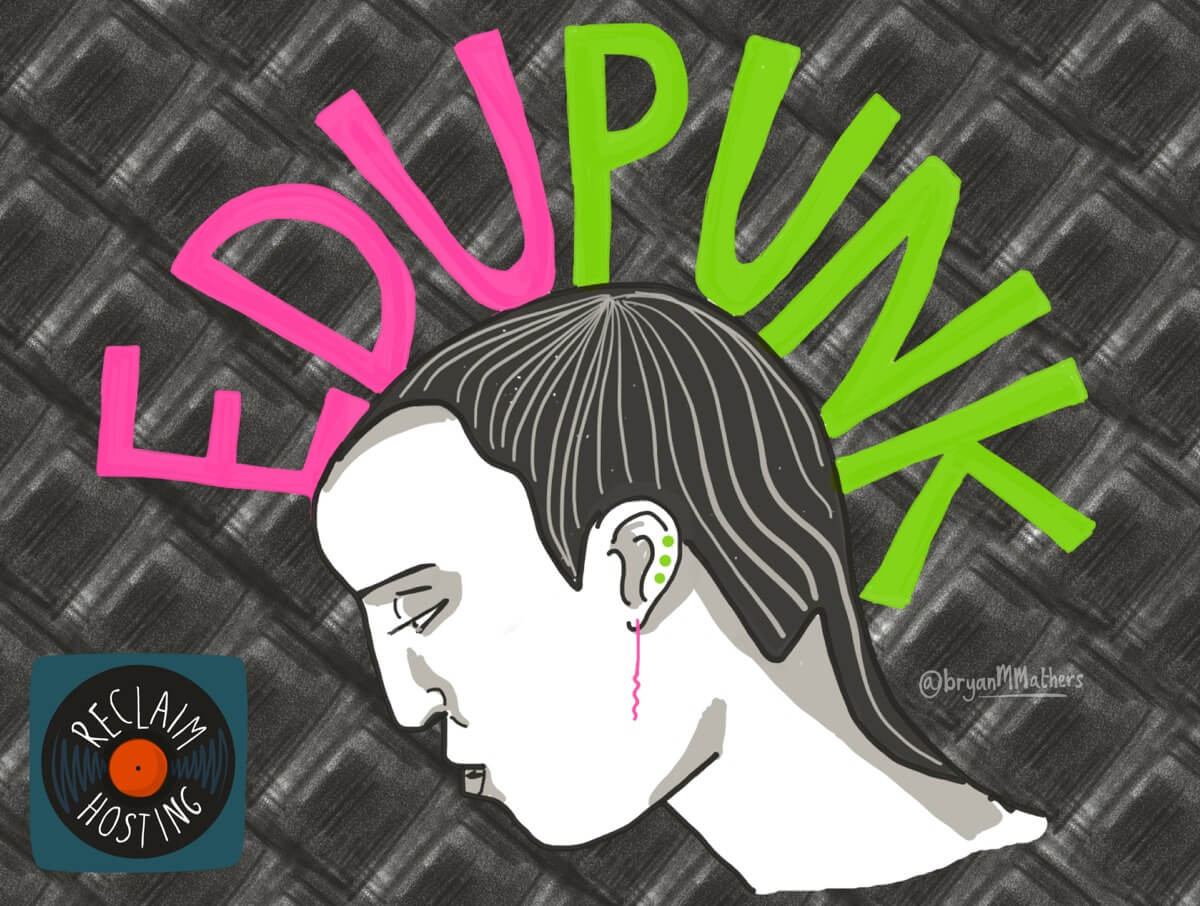 Edupunk
This Cover artwork was created for Reclaim Hosting as part of the Reclaim Records aesthetic.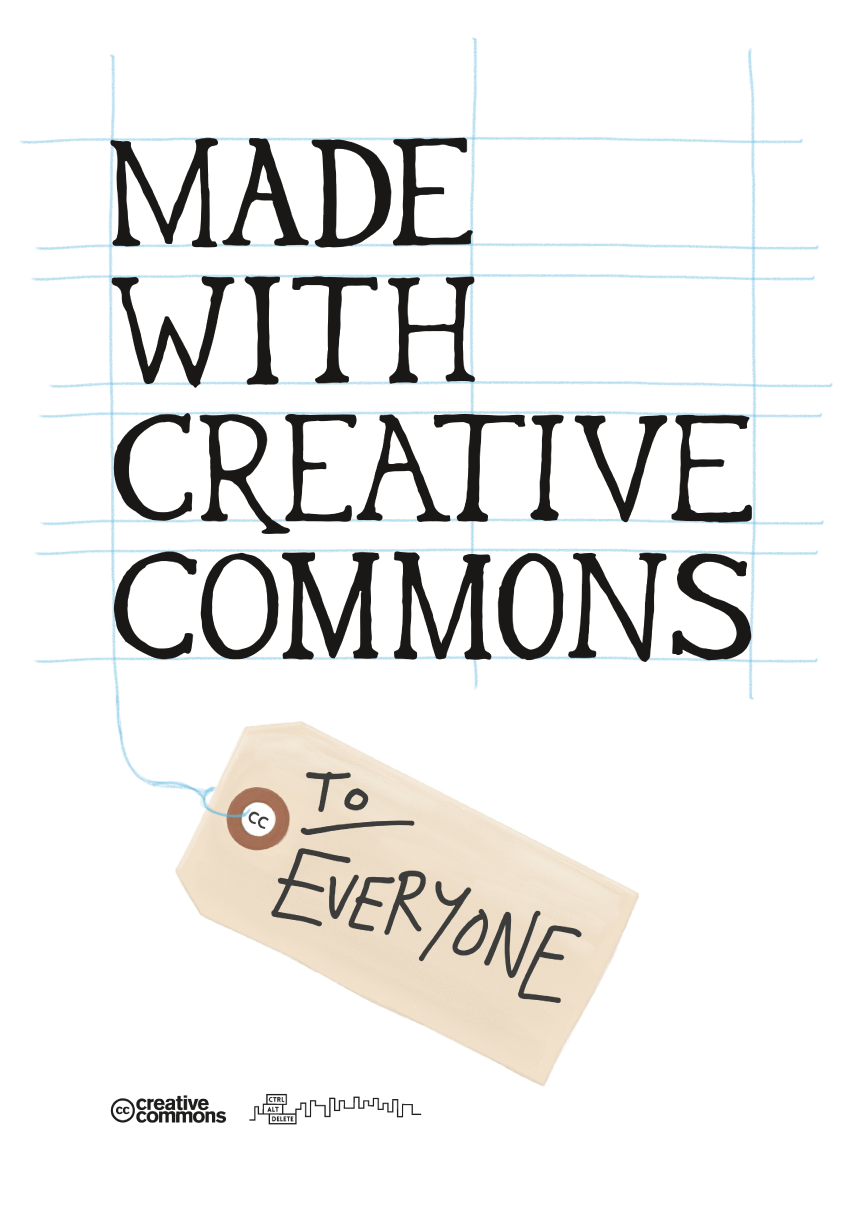 Made with Creative Commons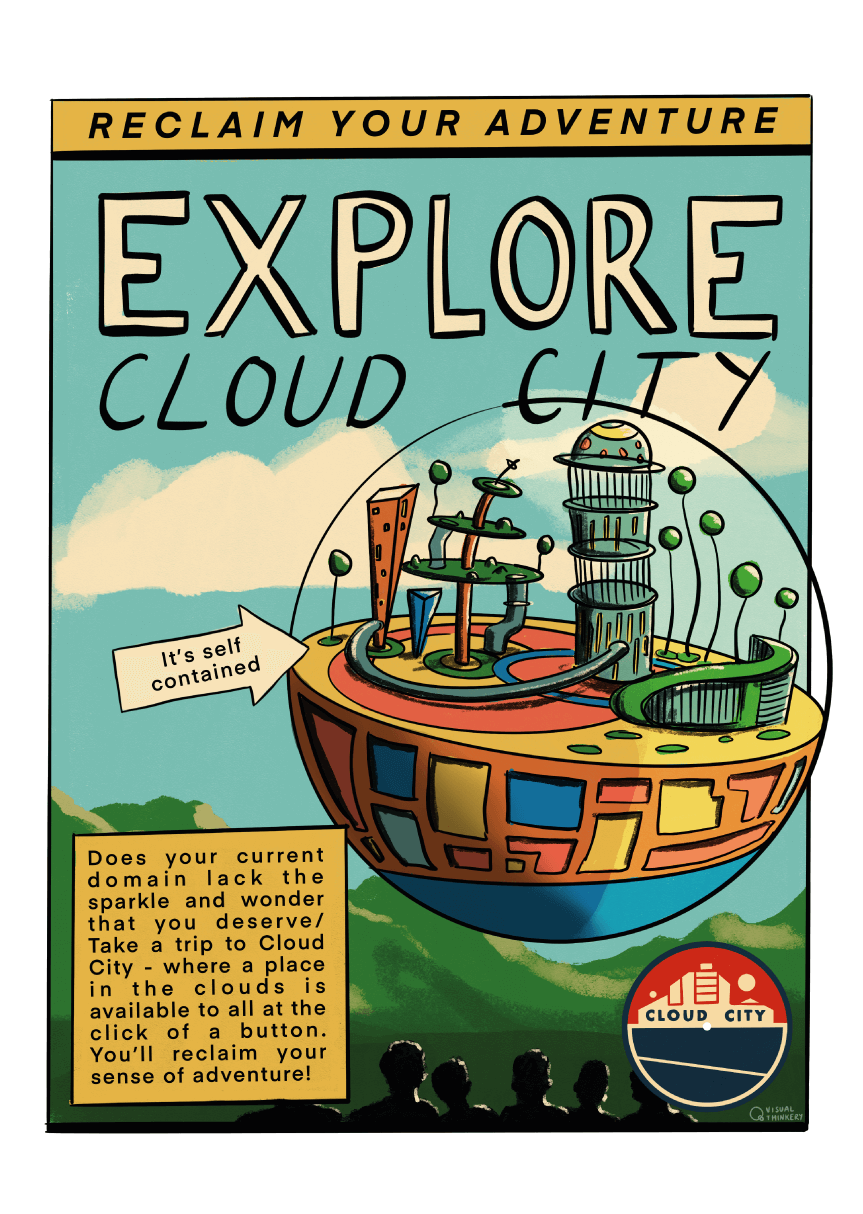 Explore Cloud City
This poster is part of a collaborative project with Reclaim Hosting, exploring the aesthetic for their Cloud service.