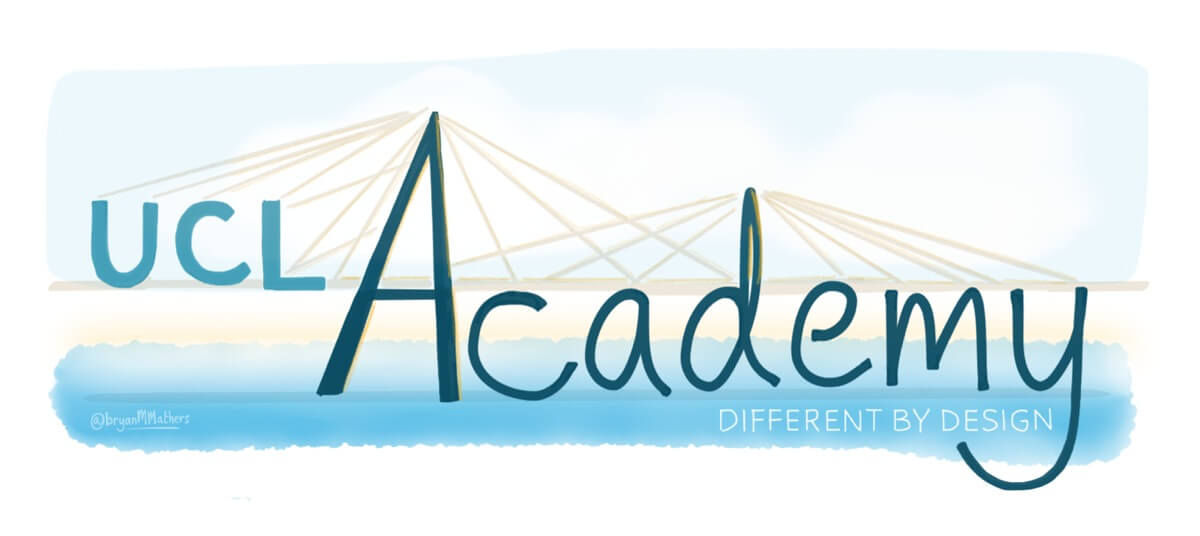 UCL Academy
I met the principal of UCL Academy, Geraldine Davies, at an Edu-think event in Westminster, and she invited me to come and spend a day with her students and staff. The brief was to try to capture the essence of the Academy from both a student and staff perspective. In what I think was a brave move, we decided to spend the morning with a range of students, and the afternoon with some of the staff.
We applied visual thinking techniques in order to stand in the shoes of those participating and see from their perspective. As usual, we captured all the thoughts, mostly in the form of sketches and whiteboard photos and presented them back to the principal. A few were selected to be taken to artwork:
It remains the most impressive Academy that we've ever visited – especially with regard to their approach to collaboration skills. And yes – how the students saw the school resonated with how the staff saw it…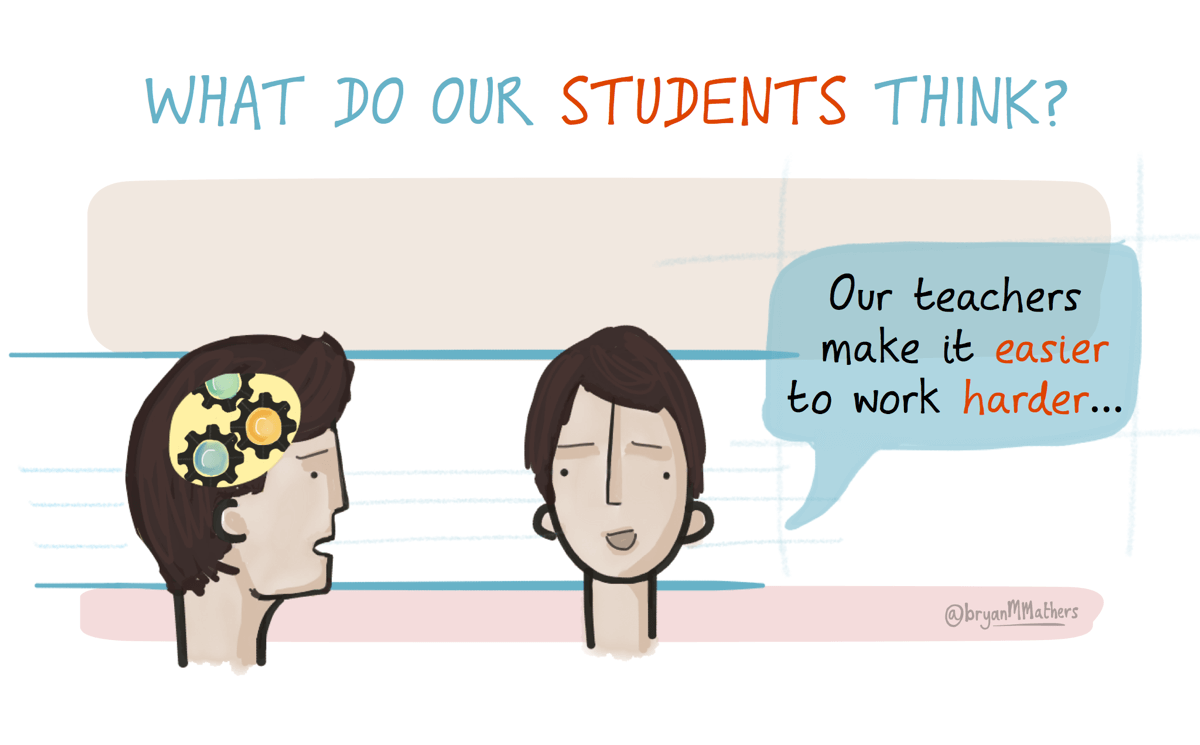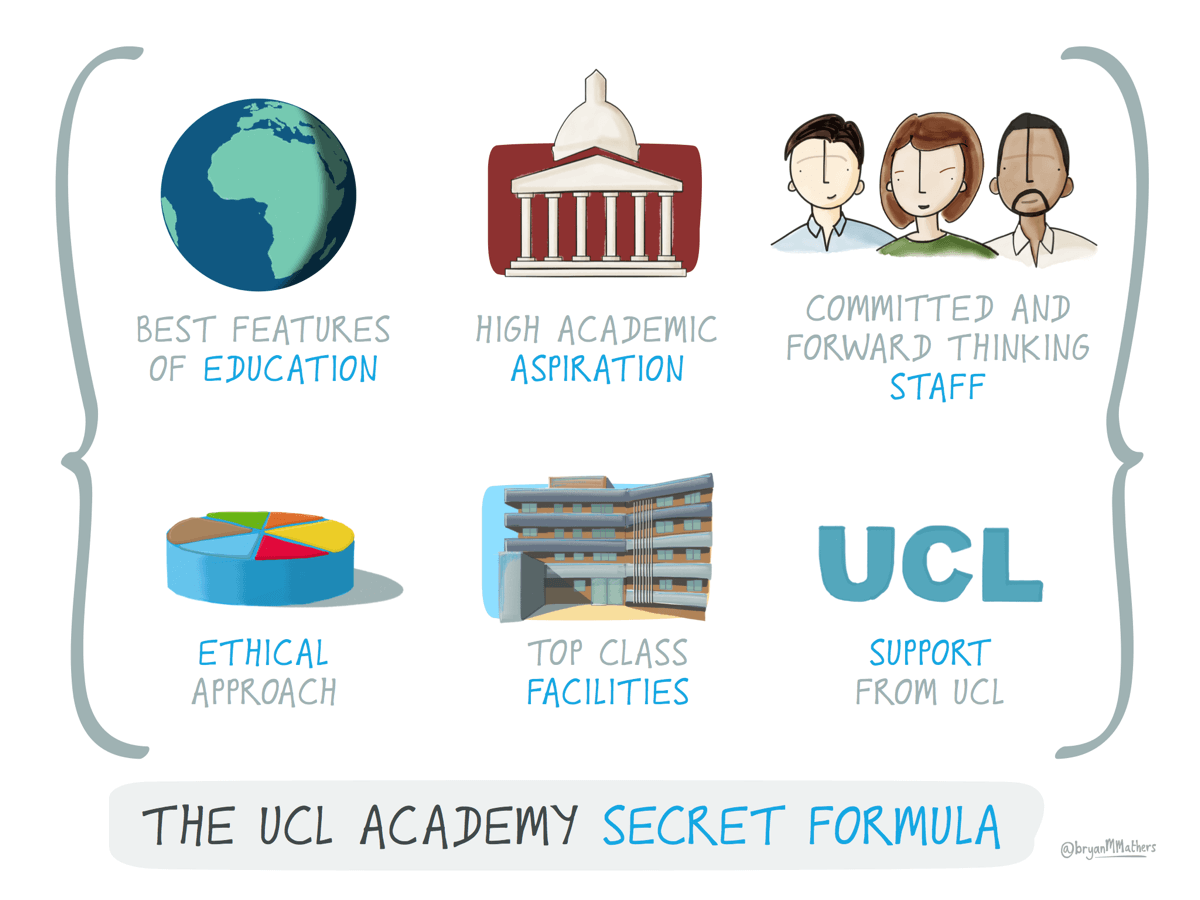 Here are some other projects you might be interested in.