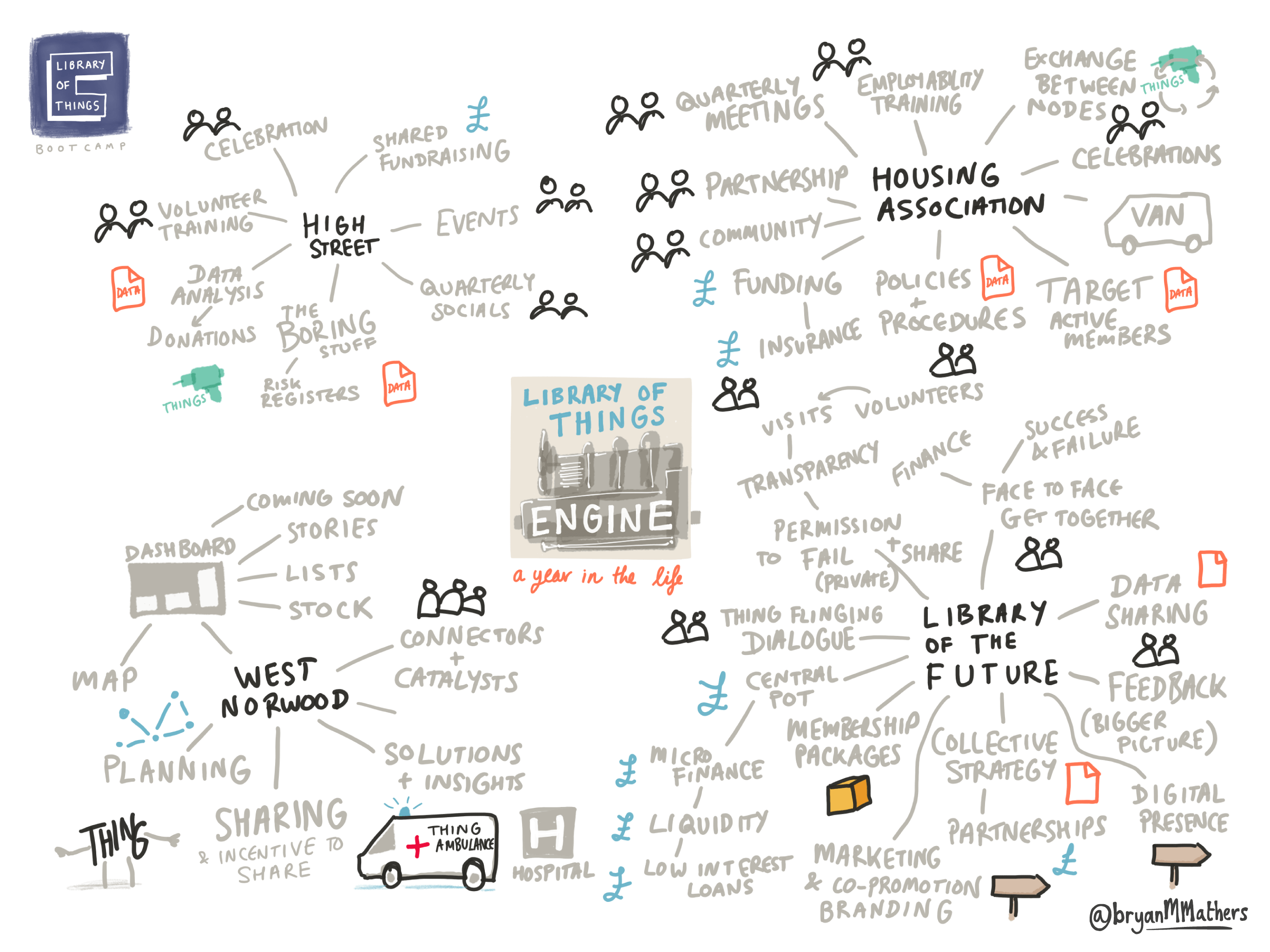 Library of Things
I originally met the founders of the Library of Things at a Platform Co-ops conference a few months ago, and was really inspired by the enterprise they had set up. For me it's in the sweet spot of my interests: community oriented, a mashup of physical/digital, technology for good, and of course a social enterprise solving real problems.
Their social start-up had generated (and still does) a significant amount of interest from organisations and individuals wishing to do the same or similar. In response, the team decided to organise a boot camp, inviting those serious with the concept to work though their ideas amongst friends and experts. As the bootcamp was conversationally oriented, the team asked if I would help capture some of the thinking that emerged.
The bootcamp looked at different lending models, and the ideation of a back-end platform, as well as looking at the similarities and differences of each interested party's circumstance, environment and available resources.
As always, I came away having learned a thing or two. Here's a selection of the final artwork:
If you're interested in finding out more, then check out the Library of Things website, or subscribe to their podcast for a more personal perspective.
Here are some other projects you might be interested in.