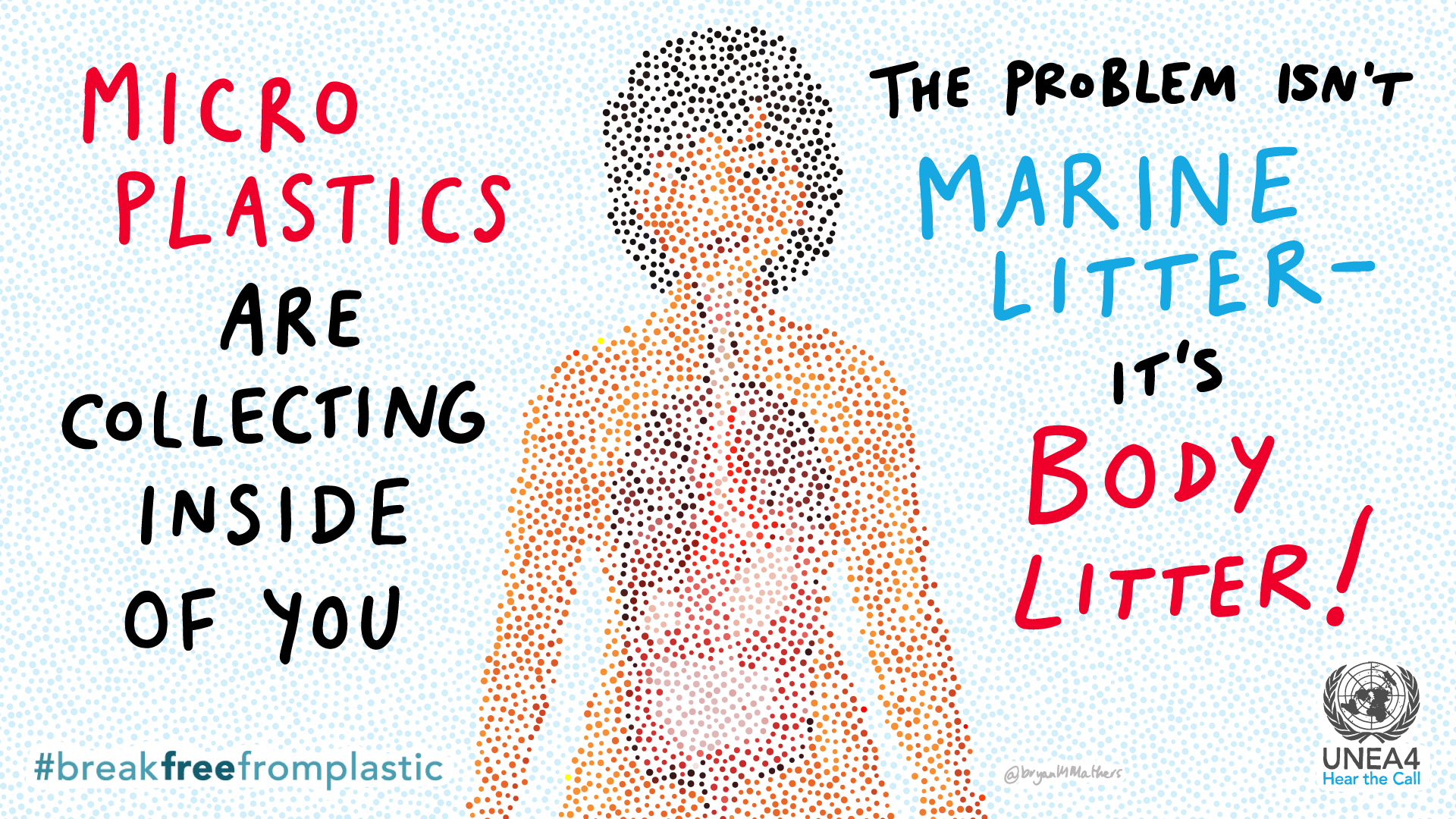 UNEA4 – #BreakFreeFromPlastic
There's something about working with activists. They speak from the heart. I find them very easy to listen to – to tune in to. They're often great storytellers too – and stories describe pictures…
The brief was to create visual assets for United Nations Environment Agency summit in Nairobi, Kenya. 
Dialogue
Our virtual session spanned the globe.  Jane was already in Nairobi at the pre-summit, and Jed was organising from the Philippines, and sketched and scribbled in London.
The number of ideas betrays the richness of the conversation – and we had no trouble creating collaborative ideas to that we felt people could align to.
Distill
Humour disarms, even if it's sometimes pretty dark. I often listen out for those bits of insight that sit behind the humour as they're often pictorial. Here's some of the final artwork we created: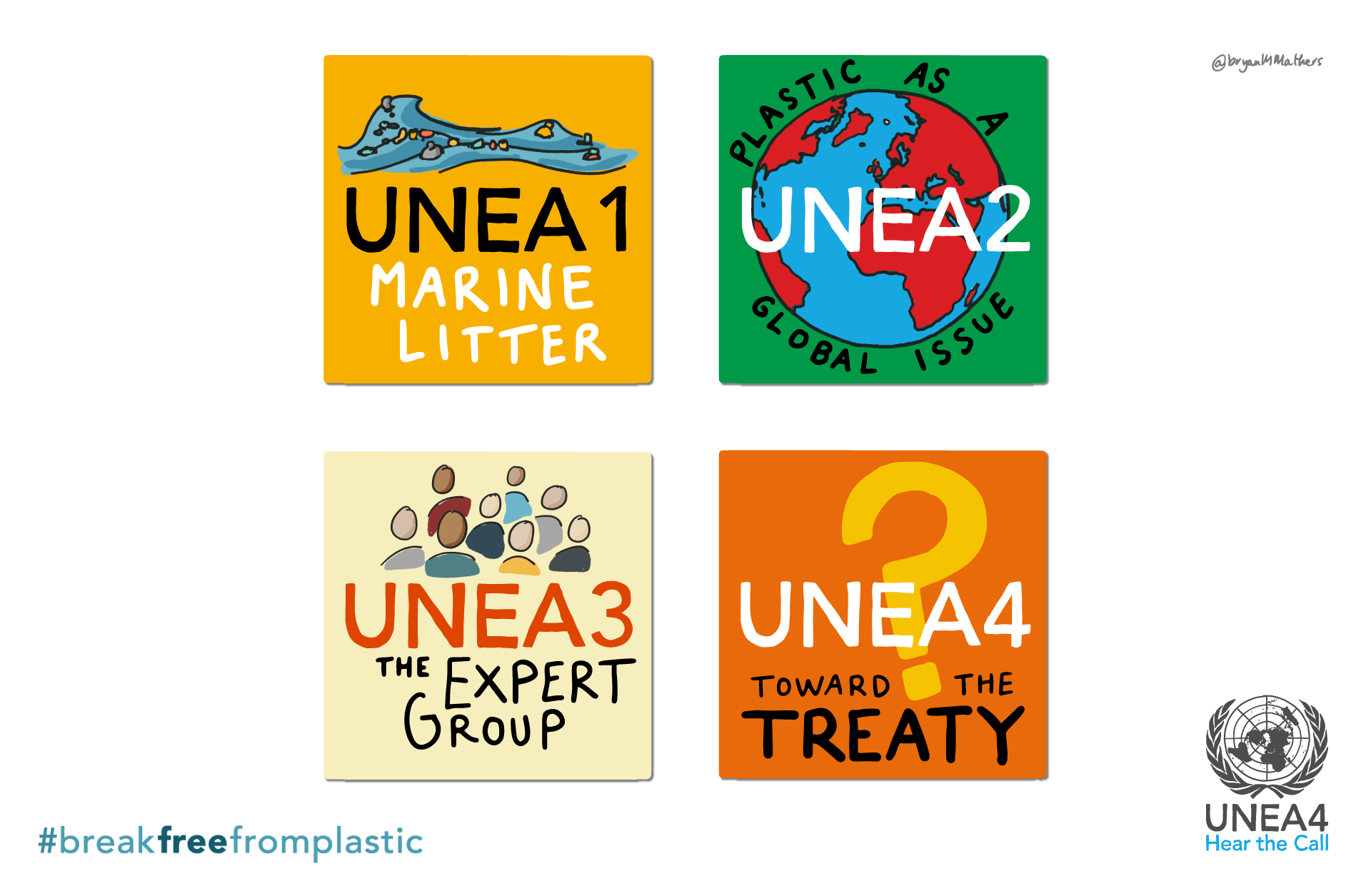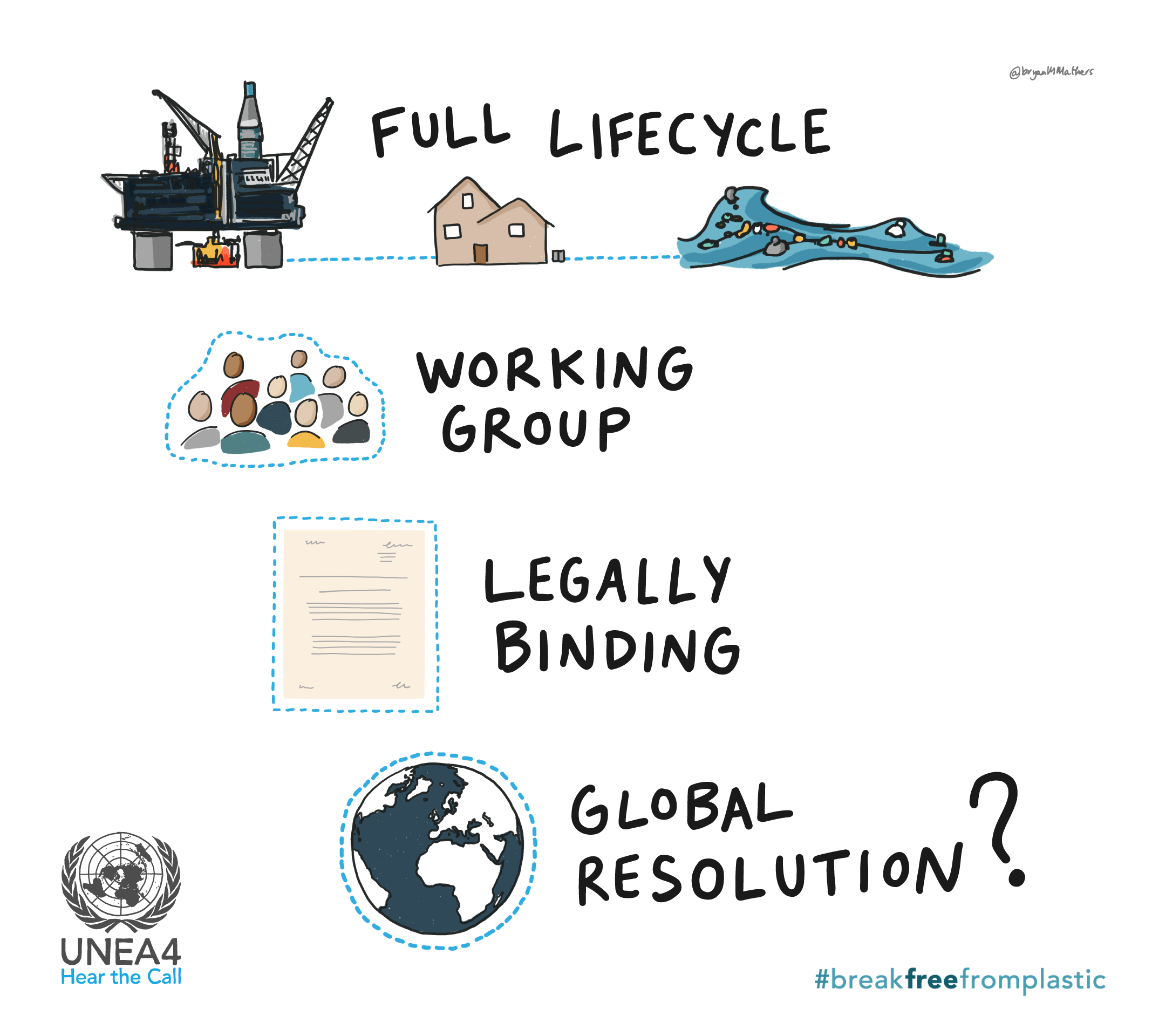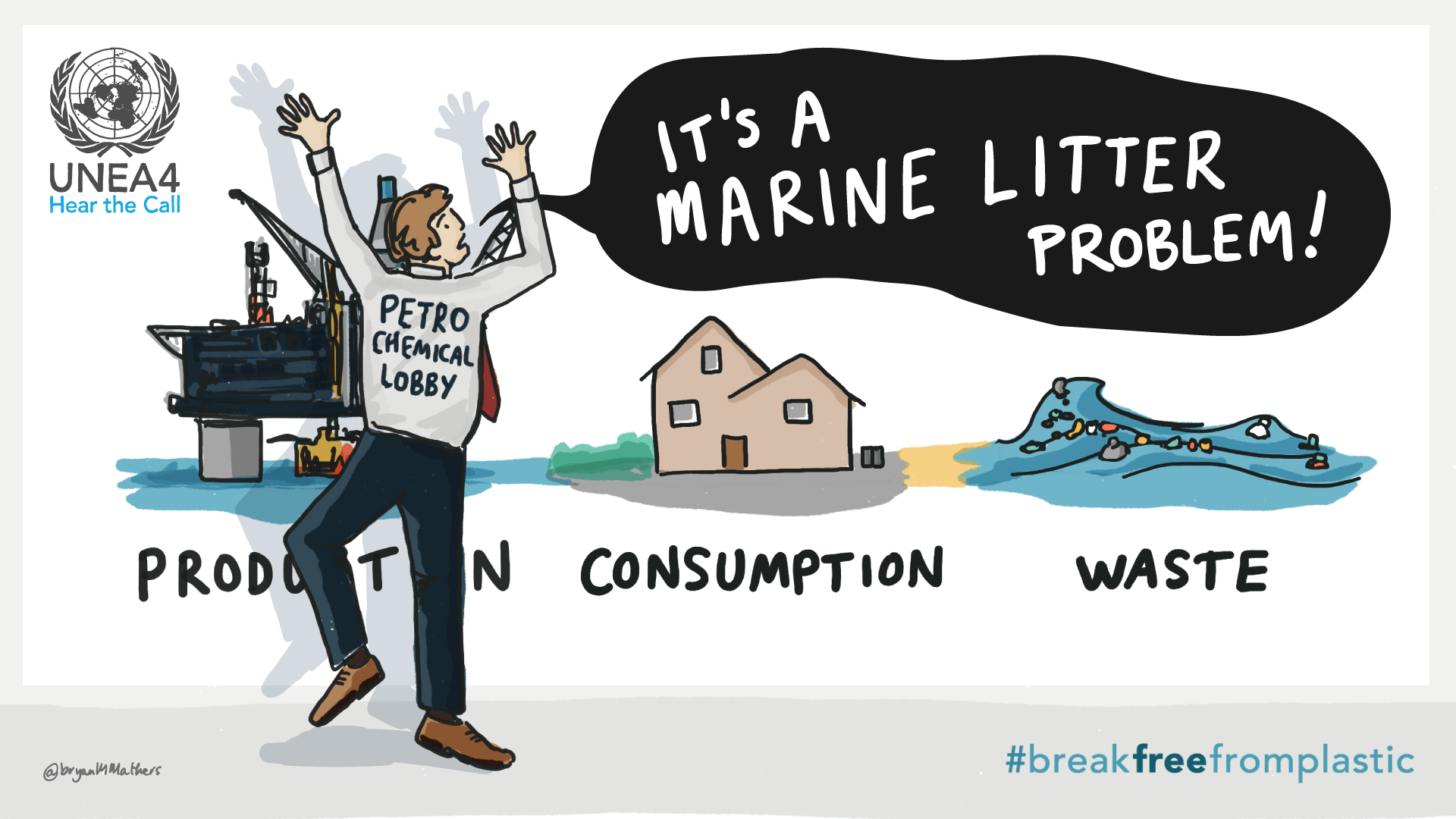 Here are some other projects you might be interested in.