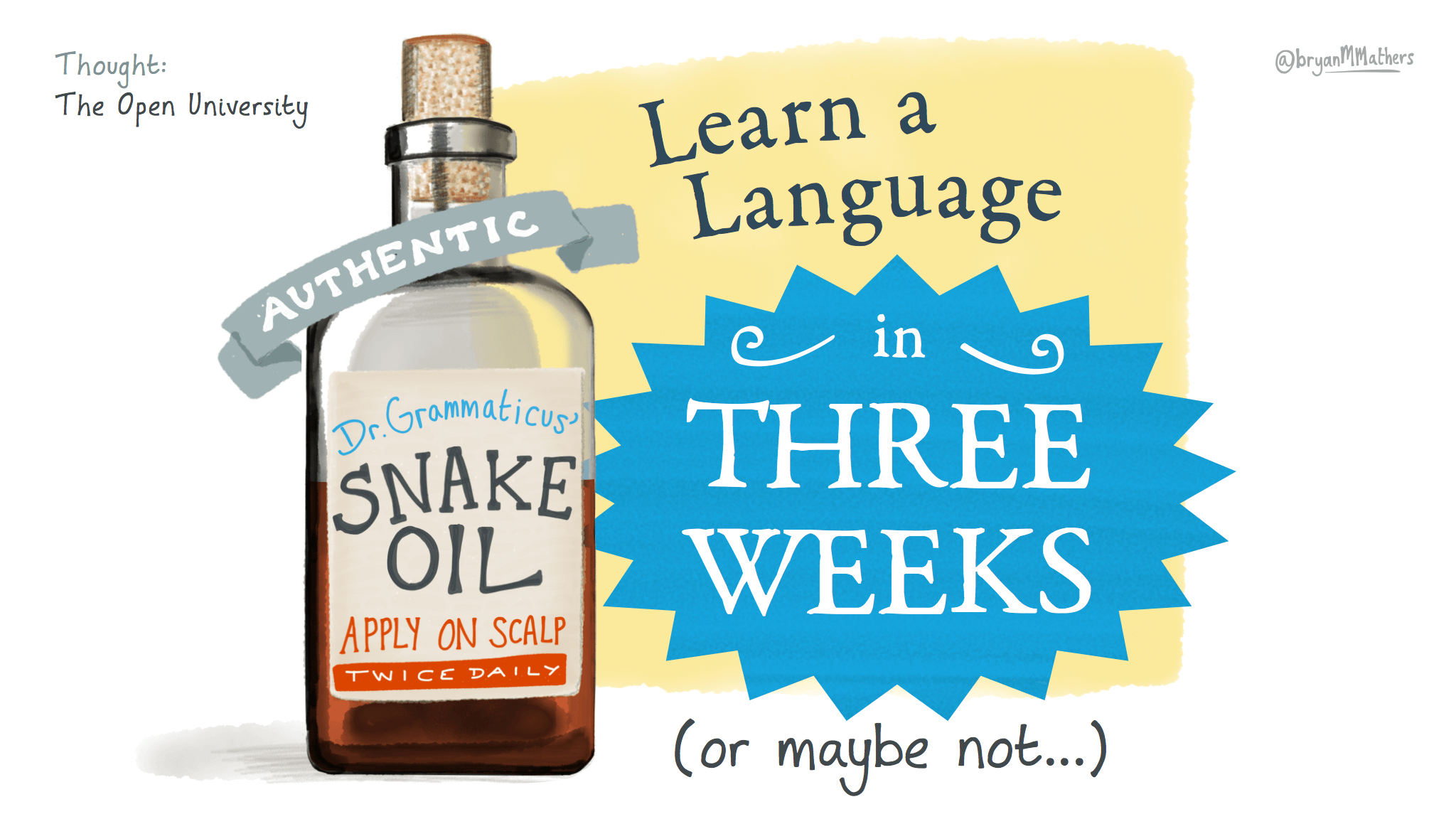 Open University
The team at the Open University got in touch to ask if I'd create some thinkery for a couple of different projects. Firstly, to celebrate the 10th birthday of the OpenLearn platform, the OU's flagship open access learning platform, some thinkery was needed to articulate it's achievements.
Secondly, the language learning team wanted to explore if thinkery could be used to explore some of the more tricky areas of their badged open course.
I travelled up to Milton Keynes for a day of conversations, and armed with my pen, A3 paper and a document camera, I met the team and dived headlong into rich conversation.
Here are some of the initial sketches following our thinkery session (click to scroll through).
As always, I came away having learned a thing or two. Here's a selection of the final artwork:
Here are some other projects you might be interested in.