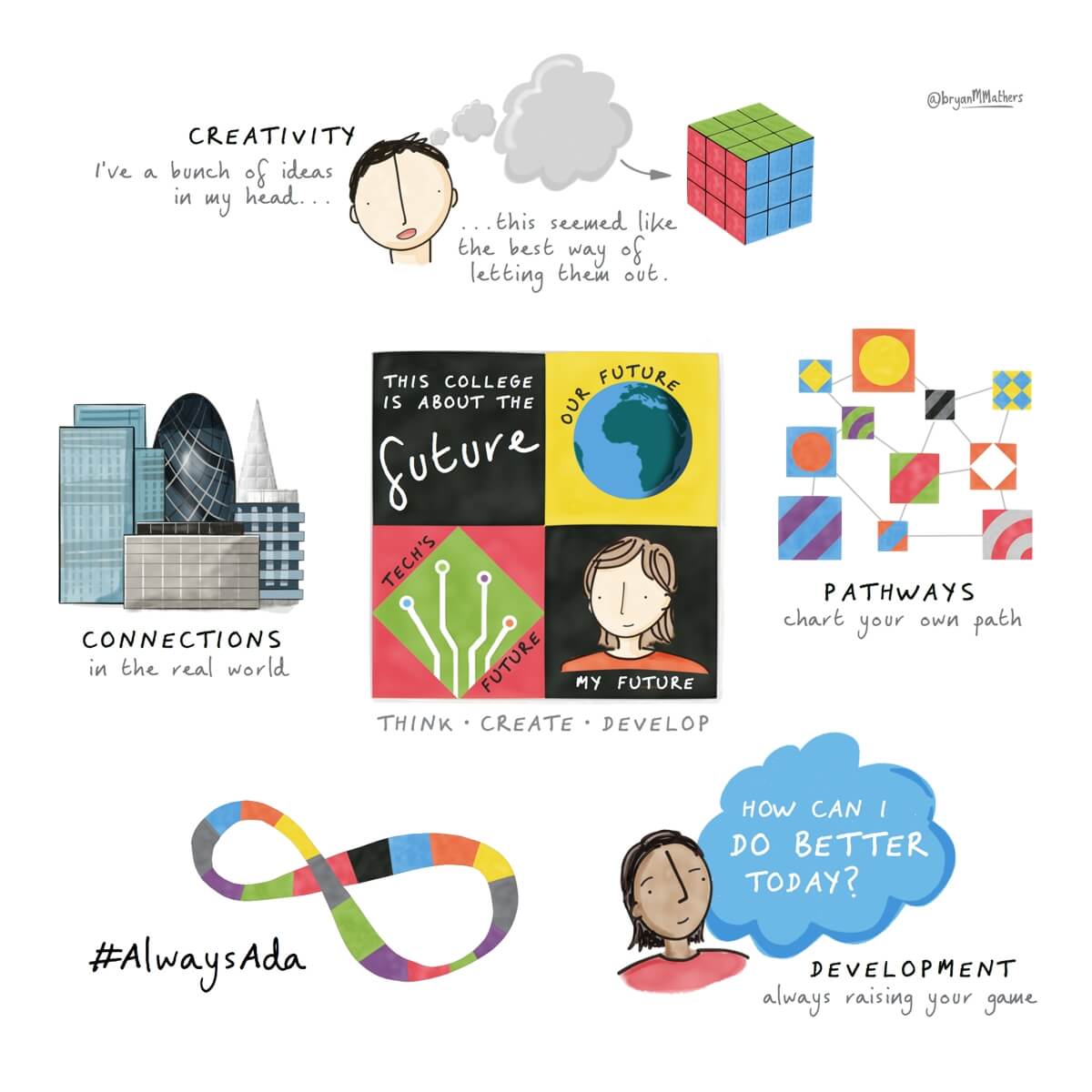 Ada College
Ada College is the National College for Digital Skills in the UK. They are brand  new, and take a fresh approach to creating the designers and programmers of the future. They asked Visual Thinkery to come along and listen on the first day of the first intake of students. Having had experience getting alongside creative young people with Wapisasa C.I.C. I was more than happy to pitch up, talk to students and staff and pick up the vibe of the day.
The College itself has a great startup feel – and I couldn't help think that I would have loved to have had the same opportunity when I was 16.
A number of thoughts emerged throughout the day, and I found myself asking the students why they had chosed Ada. There were a whole mix of reasons, but it became a key perspective that the college were keen to capture.
Read more about what Ada College are up to here.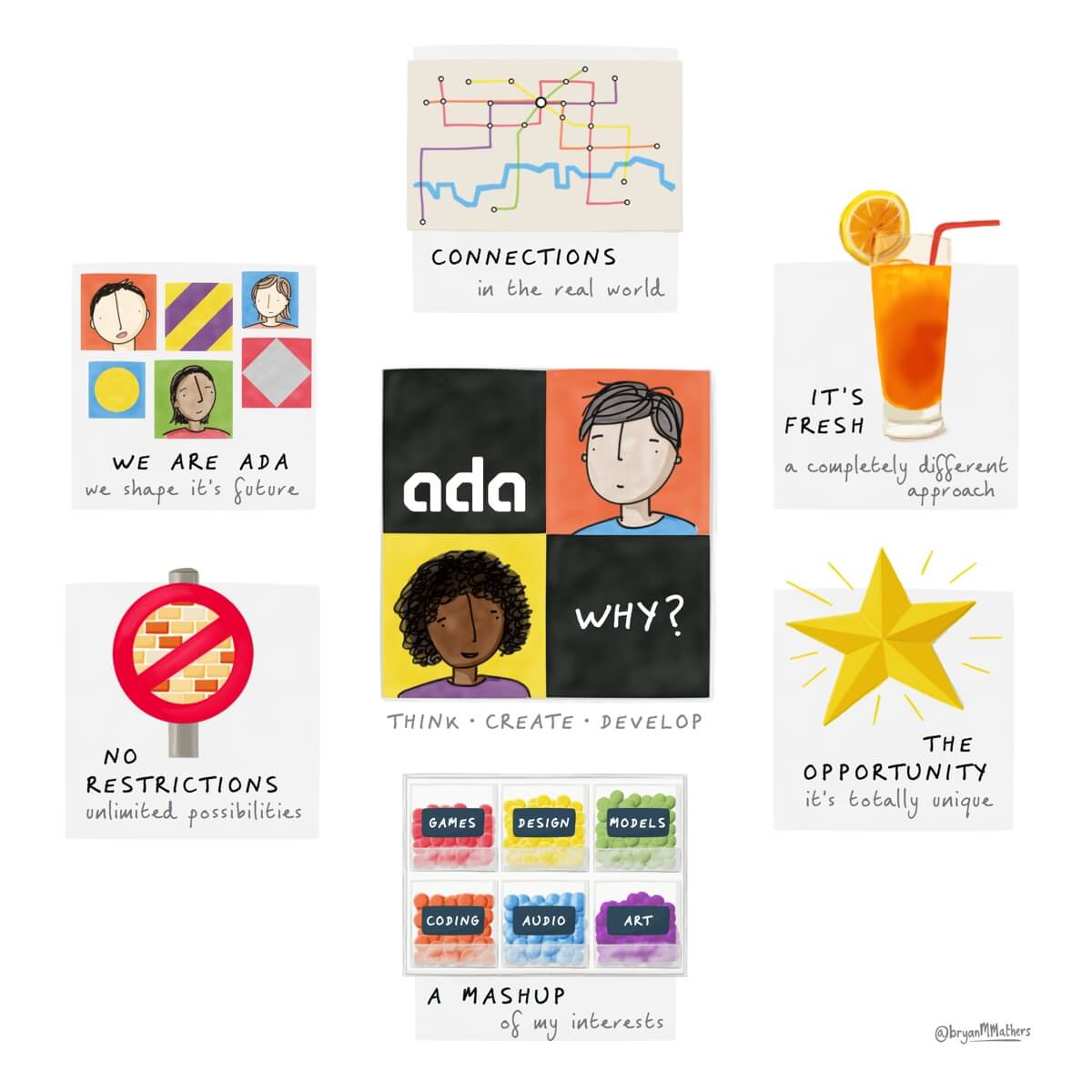 Here are some other projects you might be interested in.